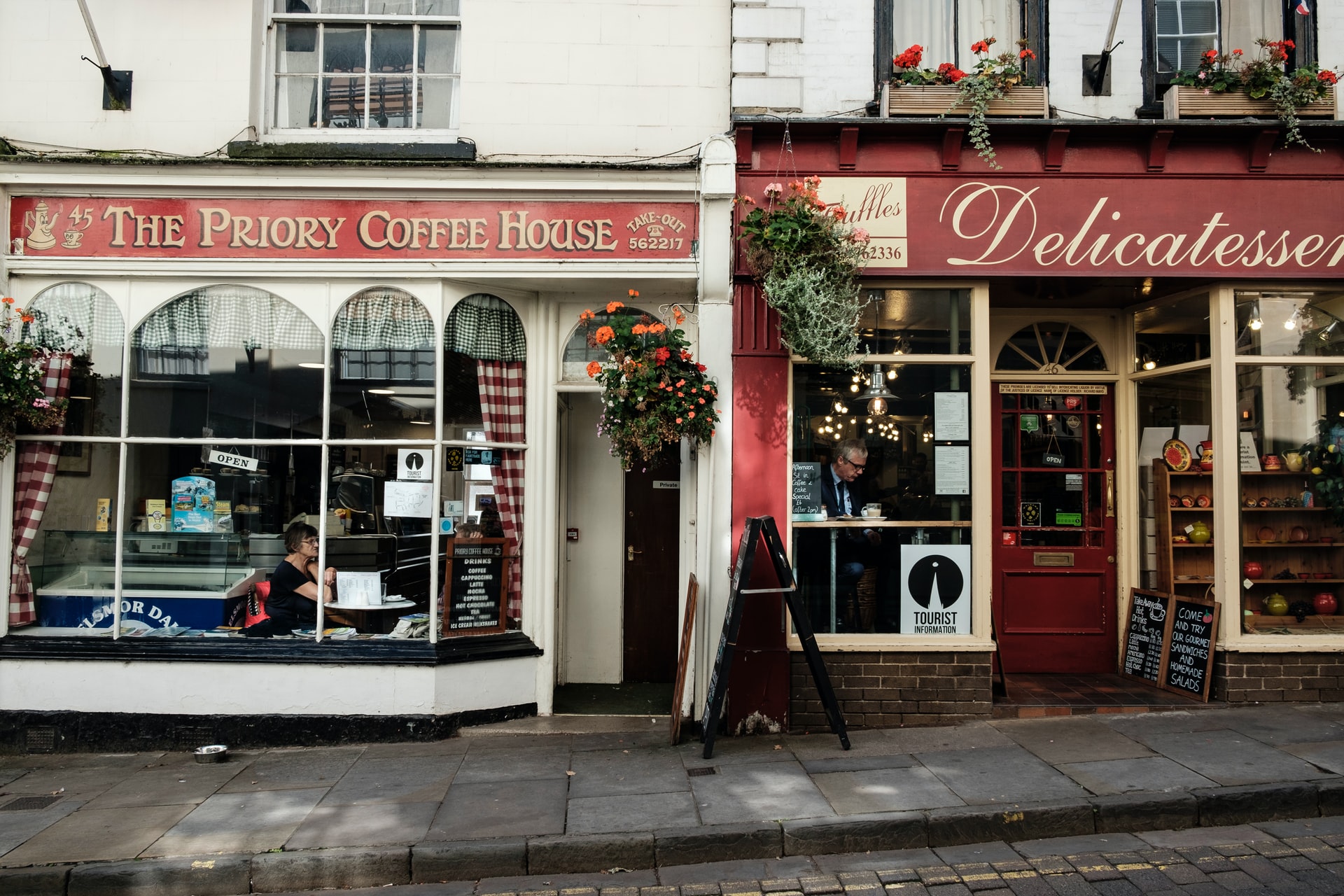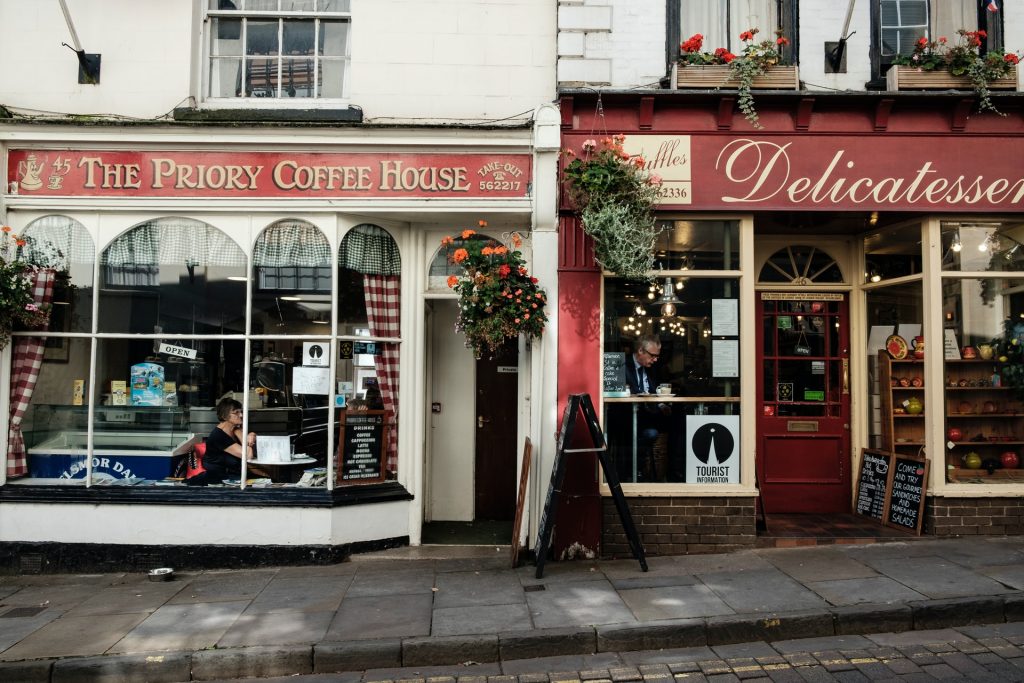 Some Perks of Small Town Living
When I was in highschool in my sleepy, sole-industry, freezing cold, tiny little town in North Eastern Ontario, I couldn't

wait to graduate and move to a city. I was no longer stimulated by knowing so much about the people who surrounded me and seeing the same street signs over and over.
Graduation came and went and I was finally ready to embark on my post-secondary chapter and took off running about 800kms south to Ottawa with nary a look over my shoulder. I was exhilarated by the fact that I could go for a walk downtown and see hundreds of faces, none of which I recognized. The endless variety of cultures, architecture, food, mannerisms, clothing and levels of mental (in)stability titillated my very core. Over my seven years as a city dweller, I had probably logged hundreds of hours sitting in my idling car in gridlock traffic, met dozens of great people, tried hundreds of new restaurants and shopped at probably an equal amount of stores.
Although I sometimes miss the hustle and bustle, the liveliness, the new faces, the wide variety of food and other consumer options, my heart began pulling for me to return to small town life. I found myself longing for some semblance of peaceful surroundings, that comforting feel of knowing people who live close by, the ability to be in nature and quietness without driving over an hour, the fresh air, the ability to see the stars at night… I could go on forever.
Quality Time and Simplicity
Some may say that small towns are boring. I say they are only as boring as you are. No, we don't have big city distractions like the hundreds of restaurants, cinemas, etc drawing you in with their big flashy billboards and advertisements. Entertainment isn't shoved into your mouth with the latest and greatest silverware; you have to put a little effort into finding out what you actually want to do with your time. More time to spend doing something you love like walking your dog, having a picnic, trying out those natural waterslides, driving up a logging road to have a bonfire with a view, skiing or hiking with friends and family. Those types of things require intention and offer the greatest rewards.
Sense of Community
This was one of the biggest things I missed when I was nearing the end of my city living. I missed hearing of an entire community of people rallying together to support individuals or families who have fallen upon tragedy or hard times. When travelling on the transit in the city, I would look around and see hardened faces and people appearing downtrodden. It amazed me how many lonely faces I would find in a crowd, where that lonely person seemed immune to the throngs of people surrounding them, somehow unreachable.
Of course these faces are also seen in small towns, but it's different for so many reasons. For example, in a small town you get to hear about that person's backstory and think of a way to appropriately reach out or how to help. You probably know a handful of people who also have come across that person and also want to help.
Parking/Traffic
I know, this one screams #firstworldproblem. As practical and basic as this one is, it does affect your day to day life.
I was elated when I landed my first job at a skyscraper in the downtown core. My office was on the 16th floor and I had an excellent view of cityscape, smog and pedestrians who looked like ants. Just a couple of months prior, I had purchased my first car. Things were going really great for me! I ripped up my bus pass and smiled from ear to ear when I hopped off the smelly OC Transpo for the "last time".
On my first day of work I inquired about pricing at the underground parkade at said new office. I was shocked to be informed that it was $500 a month for basic parking. Well my car was parked, at my apartment, and I stood in line to get a new bus pass. Every time I feel a tinge of frustration creep up on me when I have to round another block to find parking on Baker Street in Nelson, I remind myself of my city chapter.
I could follow this flow and move on from here to the matter of affordable living, housing prices, etc but I wont. It's too obvious. Unless paying half a million dollars for a cookie-cutter townhouse in the thick of suburbia interests you… enough said.
Quietness/Peacefulness
The minds of most city dwellers are accustomed to a constant whirring of noise and chaos going on around them. Add our popular and addicting use of modern technology to that equation and it's no wonder why so many people suffer from the effects of overstimulation. I live just outside of Castlegar. When I sit on my patio in the evening, all I can hear is the flow of a nearby creek. That. Is. All. It's a beautiful thing.
People Actually Spend Quality Time Together
Since I moved to small town West Kootenay, I've developed an addiction to craft fairs and artisan markets. It's not (only) because I'm getting old, but it's because I've discovered the talent that surrounds me. We are so fortunate to have such brilliant artists and creators all around us. My friends and family back East think I'm a pretty good gift-giver and the walls of my house are adorned with creations designed by people in my community. I think that's pretty cool. As I'm surrounding myself with beauty, I'm also giving back to my community. Win-win.
I also love the fact that my eggs are from a chicken coop down the road from my home and that my beef is from a once-happy cow who lived it's life in a nearby farm. It really doesn't get much better than that.
Lastly, who doesn't love community-run events like the Pass Creek Fall Fair, Castlegar Sun Fest, the Kootenay Festival and the Castlegar Spring Fling (to name a few)? Not only are these events a lot of fun, you get to run into friends and help support your community and you probably know at least one of the hard-working volunteers who are hosting the event.
All that said, the choice to live in a city or a small town is a personal one. I like to think that I'm surrounded by like-minded people who have chosen to be where they are because they want to be there; not because they are too scared or lazy to leave if they wanted to. I like to think that we are all unified in loving and respecting the place we are living, doing our part to give back to the community we are a part of and cultivating our little corner of the earth.
I've lived in many a town/city in my almost-thirty years and I very purposefully chose the West Kootenay and Castlegar. It's a great place to live, to raise a family, to explore, adventure and to build a business.
I truly wouldn't rather be anywhere else in the world.
Written by: Erica Hadikin